Hey everyone!
PowerWash Simulator has splash landed on Steam Early Access and is available for purchase right now!
Become the power washing super hero you always wanted to be and clean up the town of Muckingham by watching our brand new launch trailer!
What's PowerWash Simulator all about? Well, it's a power washing simulation game if you hadn't already guessed! You'll spray high pressured water to wash away dirt and grime – yes that's the premise but there's so much more in store!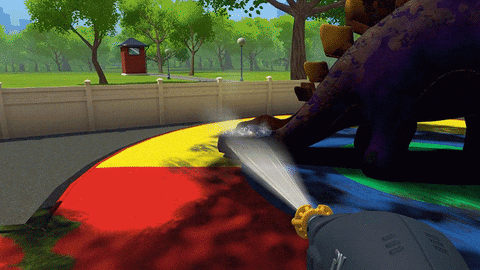 Build your dream business
Ever dreamt of running your own power washing business, maybe even after watching successful power washing TikTokers clips? Now's your chance! Through our career mode you'll find yourself a budding pressure washing entrepreneur, from humble beginnings earn money for better power washing equipment and take on increasingly grander jobs!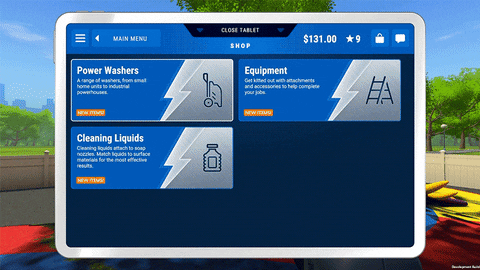 A diversity of dirt
Blast away a whole host of different dirt types in the game. Be satisfied from the contrast of dirty to clean. Our unique dirt system layers dirt based on their toughness so you may peel away one layer with a wide angle nozzle to a surprise ingrained dirt lurking below!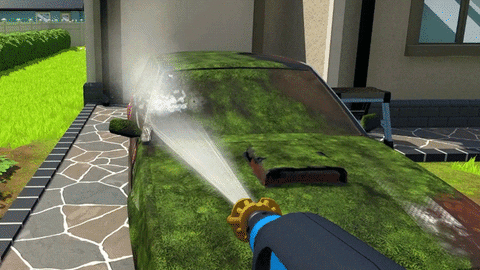 Play at your pace
Our game has been designed to be as soothing as possible from the spray effects to the relaxing audio. On top of that we wanted to make sure players could chill out and play at their pace. All jobs are able to be paused and picked back up again at any time. There's also a free play mode where you can enjoy cleaning without the pressures of running a business!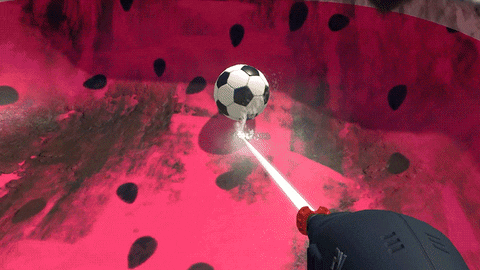 Water Found On Mars?
It's time to use your ingenuity and bring water to Mars with our first special job which sees you clean the Perseverance Rover! Hop on the planets surface with reduced gravity and look out for even more surprises!
It was a pleasure to create this job and we hope you all find it out of this world too!
Early Access
We'll be listening closely to community feedback during the Steam Early Access period and with your help making the game the best it can be! We have already taken on board many of the suggestions from our itch.io demo from last year, like soaps, rotating nozzles and much more!
Lots more content is already planned, an extension of the career mode, challenge mode and even multiplayer further into Early Access! Keep up with us on Steam for the latest news and weekly dev logs!
Run Into Any issues?
You can report bugs directly to our developers in game by pression F8 to open the report menu. You can also see some of the known issues, workarounds and report any issues in our 'Report a Problem' section on Steam here: https://steamcommunity.com/app/1290000/discussions/2/
Keep up with everything PowerWash Simulator by following our channels:
Join The Community On Discord!
Twitter: https://twitter.com/PowerWashSim
Twitch: https://www.twitch.tv/futurlab
TikTok: https://www.tiktok.com/@powerwashsim?
Instagram: https://www.instagram.com/powerwashsim/
Facebook: https://www.facebook.com/powerwashsim